There's never been a better time to choose ILM Academy. Become familiar with our admissions process.

We're accredited by AdvancED, and CISNA, and members of TEPSAC, ISLA and the American Montessori Society.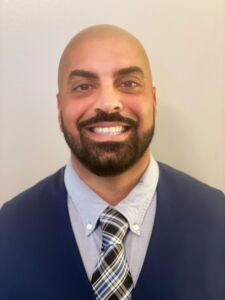 Assalamu Alaikum,
It is with great pleasure and an honor to serve you as the new principal of ILM Academy beginning August 1st of this year. I look forward to meeting all of you and working alongside the community. I am honored to have the opportunity to lead a school with such a rich legacy of success and so many points of pride. I have dedicated my career to the students of Ohio and Chicago for the last 15 years. I started my career as an elementary classroom teacher then moved on to an instructional coach for the City of Chicago. I then moved on to be a support for the Academic Superintendent in Cleveland, Ohio. I transitioned to become an Assistant principal at an elementary school serving students from Pre-K to 8th grade. I am eager to dedicate my skills to serve the students and families at ILM Academy.
As all of us embark on the upcoming school year we will not deter our mission to make this school year the best one ever. I plan on working with parents, teachers, students and the entire ILM community to ensure that our students are safe and learning at high levels. Together we will continue to provide experiences that are rigorous, relevant and with relationships based on trust to prepare them for their future endeavors. As your new principal it is important to me to greet everyone who enters the school with the utmost respect. I have an open door policy and value every stakeholder's opinion. Please feel free to contact me to discuss any concerns you may have or any points of pride you would like to share.
I look forward to our work together in the years to come and establishing a team committed to the ILM community. Please stay safe and have a great school year.
Sincerely,
Dr. Sammy Al-Ali
Principal, ILM Academy
Stay Connected and Join Our Mailing List
Stay Connected and Join Our Mailing List
We're in need of substitute teachers. To apply, please fill the form below, including your resume. We will contact you should your qualifications meet our needs.
We can't wait to answer any of your questions. If you wish to schedule a visit to the school, please fill out the form below and we will contact you as soon as possible.
Our hours of operation are from 7:55 am to 3:30 pm on all school days other than breaks and holidays, such as, but not limited to, Labor Day, Eid ul-Adha, Thanksgiving break, and winter break.