There's never been a better time to choose ILM Academy. Become familiar with our admissions process.

We're accredited by AdvancED, and CISNA, and members of TEPSAC, ISLA and the American Montessori Society.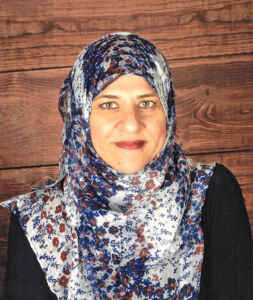 Finding the right school for your child is one of the most important decisions a parent makes. You want a place that nurtures your child's strengths but also one that will provide the support and encouragement needed for your child to grow. At ILM Academy, we feel we have found the right balance, not only in helping your child grow academically, but also physically, emotionally, and, most importantly, spiritually.
At ILM Academy, we feel that an education rooted in spirituality is essential to cultivating a future generation able to manage complex decisions. Rooted in the Islamic tradition, students learn to make sense of the world in a God-centered manner, learning not only about the world God has created, but also how they can make a positive impact on the world with the unique blessings with which He has endowed each one of us, no matter what age.
Come see what ILM Academy can offer not only your children, but our future generations.
Dr. Elizabeth Shah, Principal
Stay Connected and Join Our Mailing List
Stay Connected and Join Our Mailing List
[yikes-mailchimp form="2″]
We're in need of substitute teachers. To apply, please fill the form below, including your resume. We will contact you should your qualifications meet our needs.
We can't wait to answer any of your questions. If you wish to schedule a visit to the school, please fill out the form below and we will contact you as soon as possible.
Our hours of operation are from 7:55 am to 3:30 pm on all school days other than breaks and holidays, such as, but not limited to, Labor Day, Eid ul-Adha, Thanksgiving break, and winter break.